The packaging of the jewellery is equally important as the product itself. The jewellery in order to show its true beauty and utilize its full potential it needs also to be placed in the perfect case. One that will protect it but simultaneously promote it.
Our mentality at KOUZOUPIS JEWELLERY S.A. is that each piece of jewellery needs a "home" to be placed in. A home that will not only offer protection to the product but one that will also enable the jewel to express its uniqueness and brilliance.
For this reason, we have manufactured the perfect jewellery case for our products. A case that safely stores, transfers or even presents your jewellery.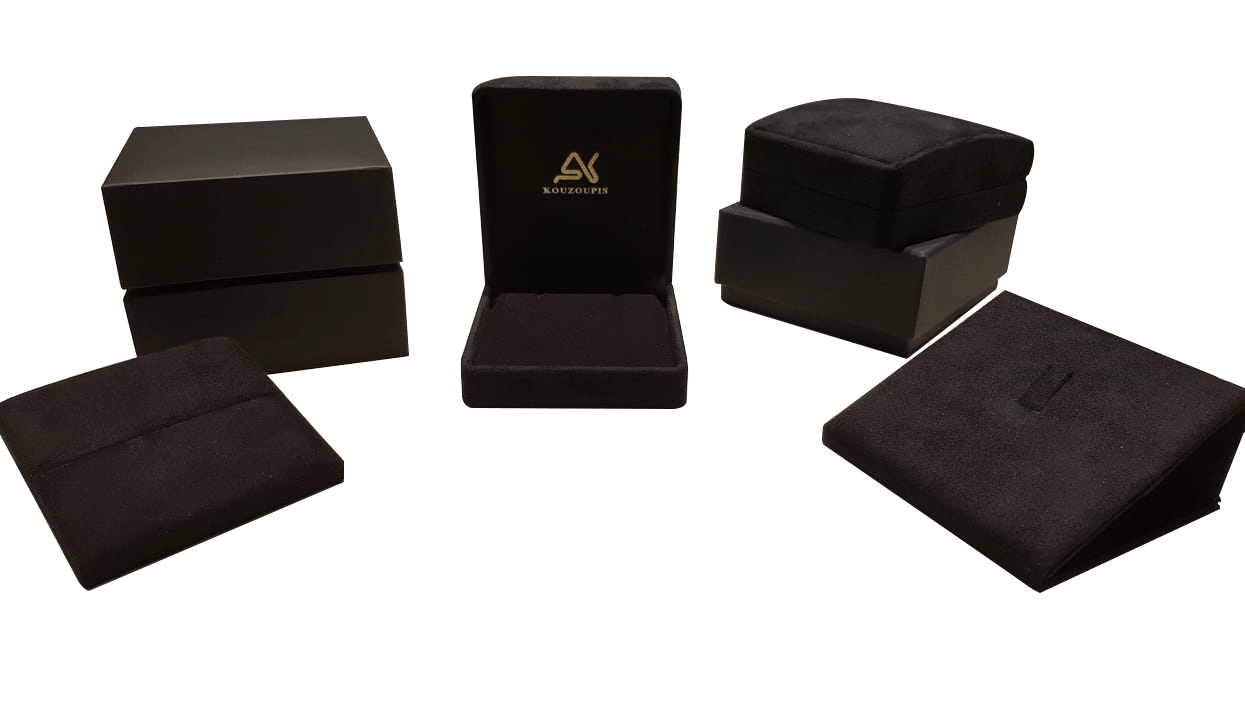 Crafted from skilled technicians with great love and dedication, these cases also offer high versatility when it comes to storing your jewellery.
Please keep in mind the following:
– The case is part of the product; it is included in every custom-made order and does not include an additional cost.
– In case of posting a product back to KOUZOUPIS JEWELLERY S.A. or an authorized retailer of KOUZOUPIS JEWELLERY S.A. it will need to be posted in this specific case.
For any other inquiry or additional information please do not hesitate to contact us at support@kouzoupis.gr.